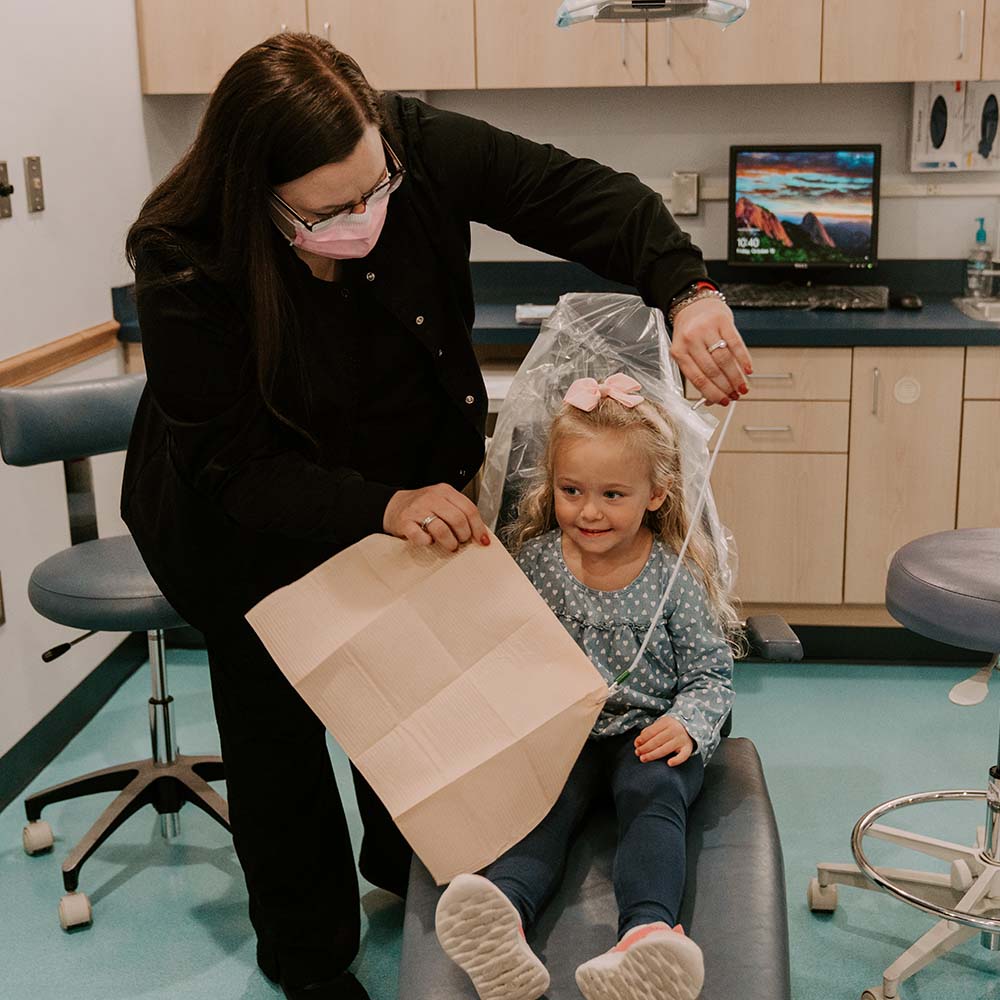 Committed to Dental Excellence
At Bellevue Pediatric Dentistry, We specialize in treating infants, children and teenagers. Our commitment is to help your child keep an attractive and healthy smile for a lifetime. We pride ourselves in helping prevent dental problems, protecting children's overall health, and creating a relaxed and friendly dental experience.
Our goal is to help make your child's dental care as easy, comfortable and enjoyable as possible. We feature a pleasant environment, concerned staff and state-of-the-art equipment. In addition, our play area with the aquarium, books, toys and video games will help your child enjoy our office. 
We encourage you to be part of the dental health team by working with us to preserve your child's oral health.